dpk431 #002: Page Three Commentary
on
August 21, 2014
at
12:00 am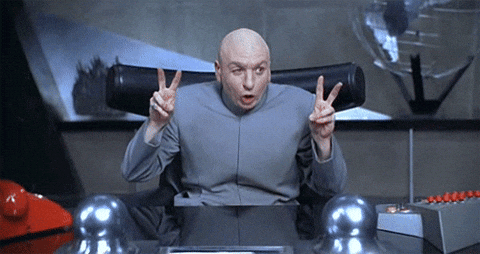 "I believe the proper term is 'sniped,'" sayeth Calgary.
Perhaps with a little more menace than Dr. Evil (above, and lovingly "sniped" from here).
Think more along the lines of Charles Bronson at the end of Death Wish.
Or Michael Madsen finger pistoling in Reservoir Dogs.
Alison Pill in Scott Pilgrim vs. the World? Not so much.
Page Three Notes: